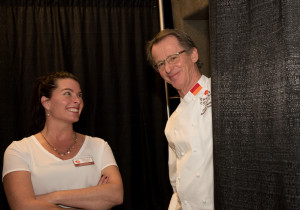 We've Still Got That Loving Feeling, Bend
I loved growing up in Bend. Back then, (not so long ago!)it was a much smaller community. You couldn't go anywhere or do anything without seeing people you knew. We saw each other on the mountain, downtown, at football games, at community events. We were on a first name basis with business owners, our teachers knew our parents and our siblings, and although we really tried, we couldn't get away with that much.
Of course as a teenager the virtues of my small town life were less appealing. By the time I graduated from high school, I was very ready to head off to college and leave Bend behind for bigger adventures. I got degrees at UPS and the Seattle Art Institute, apprenticed with top photographers, worked with rock stars in Seattle, shot fly fisherman and prize cattle in Montana,  traveled all over the US and parts of the world. Yet after years of exploring wilder landscapes and bigger cities, Central Oregon still called me home.
Sure, it's a lot bigger than it used to be. I hear "old timers" complain we've lost our small town feel and I understand the longing for how things used to be, but I disagree. I've been documenting Bend life for over a decade now and I think the sense of community here remains the same. Wherever I go to shoot-fundraising events, festivals, parades, graduations, conferences, family gatherings-I experience the same warmth, the same desire for community, the same pioneering spirit I was raised with as a kid.
When it comes to giving back, I can tell you that Central Oregon has always been committed and generous. Did you know that we have 146 non-profits serving and supporting our community of 215,00? That's one non-profit for every 1472!
For me, the Central Oregon Community College(COCC)Foundation is at the top of that list. The Foundation has been giving full scholarships for 61 years, helping students get their technical certificates, complete their two year associate's degrees, and preparing them for undergraduate programs at colleges and universities. Their two biggest events, Meal of the Year and Taste of the Town, are awesome to attend and to photograph. Showcasing the culinary talents of the Cascade Culinary Institute students, and Bend's best restaurants, the sold out evenings raised $347,000 this year. Even cooler, those funds will provide over 95 scholarships to COCC@ $3600 each.
As the photographer for both events, I loved being surrounded by people I have known my entire life. They are the same people who've been supporting higher education and donating to the Foundation for years. One of the best surprises for me was running into my senior prom date, Jordy Wick-son of this year's honorees, Jan and Chris Wick.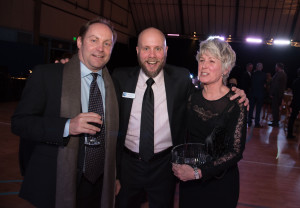 Let me tell you, 30 years goes by faster than you think! No matter what people say, you've still got that loving feeling, Bend. Don't let it go away!
-Karen